01. overview
Library Management Solution
Managing multiple knowledge and resource centres such as libraries over a wide geographical area is a complex matter, especially when it involves centralised management and monitoring. The Library Management Solution, ANGKASA, is the first Malaysian made library solution that is 100% web-based. ANGKASA transforms libraries into a knowledge hub for enriched learning and knowledge acquisition. Accompanying ANGKASA is the LibraryNet portal, a platform for knowledge sharing and learning among librarians and communities.
The key objective of ANGKASA is to create a one-stop repository of library collections among government-funded libraries, allowing sharing and circulation of library resources between libraries, thereby ensuring better utilisation of Government funding.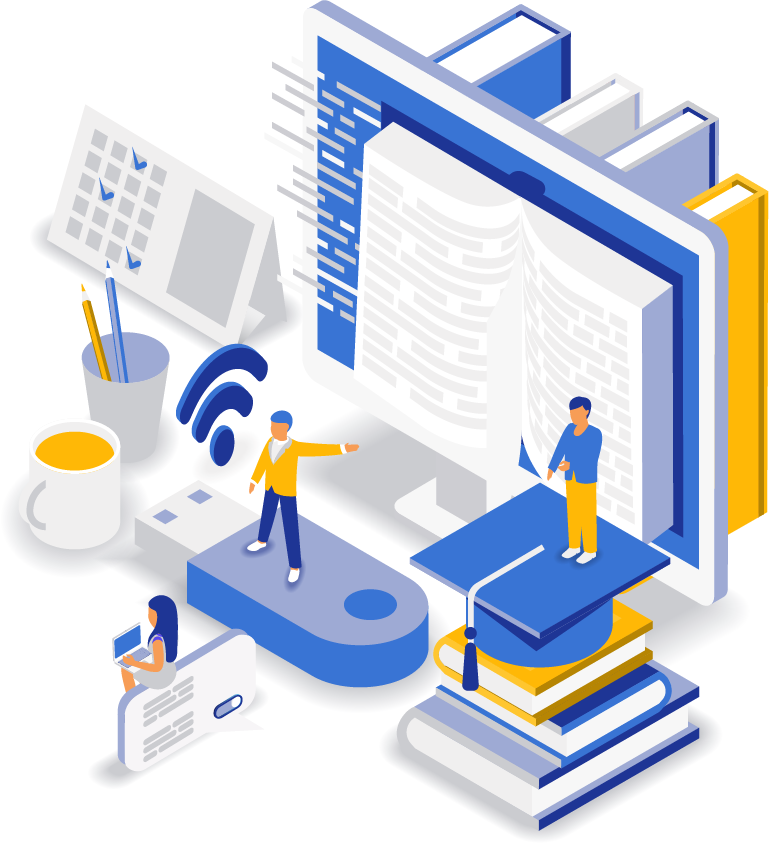 02. advantages
Why ANGKASA?
ANGKASA was designed to have low operative and administrative cost with ZERO server hardware maintenance overheads for libraries. Server and database operations are outsourced and centrally hosted in a secured 24-hour-operated data centre.
The integrated web-based technology which allows library collections to be accessed from the Internet opens greater learning opportunities, especially in remote areas constrained by distance and the limitations of physical collections. With ANGKASA, public access to library resources is optimised as it is unconfined by library opening hours and geographical distance, thus enabling convenient access to library collections anytime anywhere.
In addition to the English language, ANGKASA handles collections in the languages of Bahasa Melayu, Chinese and Arabic. This widens learning opportunities for the community. First implemented in 2000, ANGKASA v3.0 has since connected 16 public and academic libraries throughout Sarawak. Another major user community is Jabatan Kehakiman Syariah Malaysia, whose main centre at Putrajaya is linked with their legal library collections in other States of Malaysia.